Ground Breakers: Roydon's Story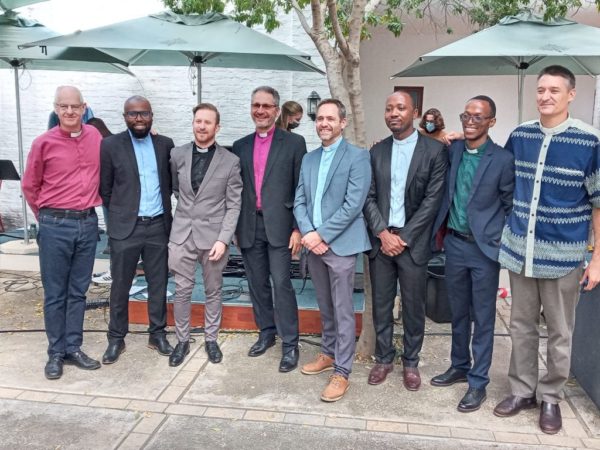 While many have found the Explore Course to be greatly beneficial for them personally, more and more church leaders are also appreciating its value within their wider congregation.
Roydon Frost, from Christ Church Midrand, is one such example. We recently caught up with him and asked him about his experience with Explore.
How did you first hear about Explore?
Having previously studied at George Whitfield College, I had heard about the Explore course and greatly admired its founder, Rev. Dr David Seccombe. Our first set of Explore students here in Midrand began in 2016, and we've graduated a class every year since.
Why did you choose to offer Explore through your church?
Like most pastors, I never want to monopolise the Word of God. I'd much prefer to see its power unleashed as more and more people learn how to read and apply it for themselves. The Explore Course provides real, trusted theological grounding for anyone looking to delve deeper into God's Word. It's a powerful discipleship tool in that sense. It's deep, its trustworthy, and it brings people together.
What has the response from your congregation been like?
It's been incredible. We must have close on 100 graduates of the course now! We meet together in our groups, on a Sunday afternoon for 10 weeks, then write the exam. It's a big commitment for many, but a worthy investment for sure.
What have some of the benefits been?
The course begins with a big picture overview of Scripture, and it's beautiful to see how this opens up many people's entire understanding—not just of the Word, but of life and the world in general. It's a complete revelation for many students! Further afield, when I traveled to Kampala and Kigali with the Explore team, it was incredible to see what a difference the course was making in the lives of people there.
What would you say to someone thinking about enrolling?
The Explore course is really going to enrich your Christian life. It will help you to draw closer to Christ and His Word, but count the cost… it's not going to come easy. For our students, it's 30 weeks a year – for 3 years. It's a big investment, centred on you doing the work. Still, what you put in, you'll get back and then some.
What would you say to fellow church leaders?
If we are faithful pastors, we shouldn't be wanting to give the impression that we are the only ones who can read and understand the Bible – we should empower more people to do that for themselves. The genius of this course, is that it really is all about the Bible, pointing people back to the Scriptures, again and again. There are no teachers, middlemen or extra resources other than the manual—that's it.
The course is written by trusted, godly people who are simply trying to get out of the way and let the Bible speak into the African context.
In that regard, I don't think you can get many courses and journeys that are better.
How do you structure your Explore meeting times?
In our hour-and-a-half sessions, we expect that people have read the whole unit and are ready to now engage with the Scriptures and grapple with the questions that it raises, together. Our weekly times are thus wonderfully interactive and enriching for us all. They also lead to stronger relationships within our community.
What would you say to prospective donors?
While there are so many things to invest in, if you're looking for a project that's really making a difference—and could do much more with more funding—look no further.
In your opinion, who should consider the Explore course?
If you love Jesus, are hungry for God's Word, and haven't had the privilege of formal theological training – this course will guide you through all of the responsible ways of seeing the Scriptures, seeing how Jesus holds them together, and learning how to apply them correctly for yourself.